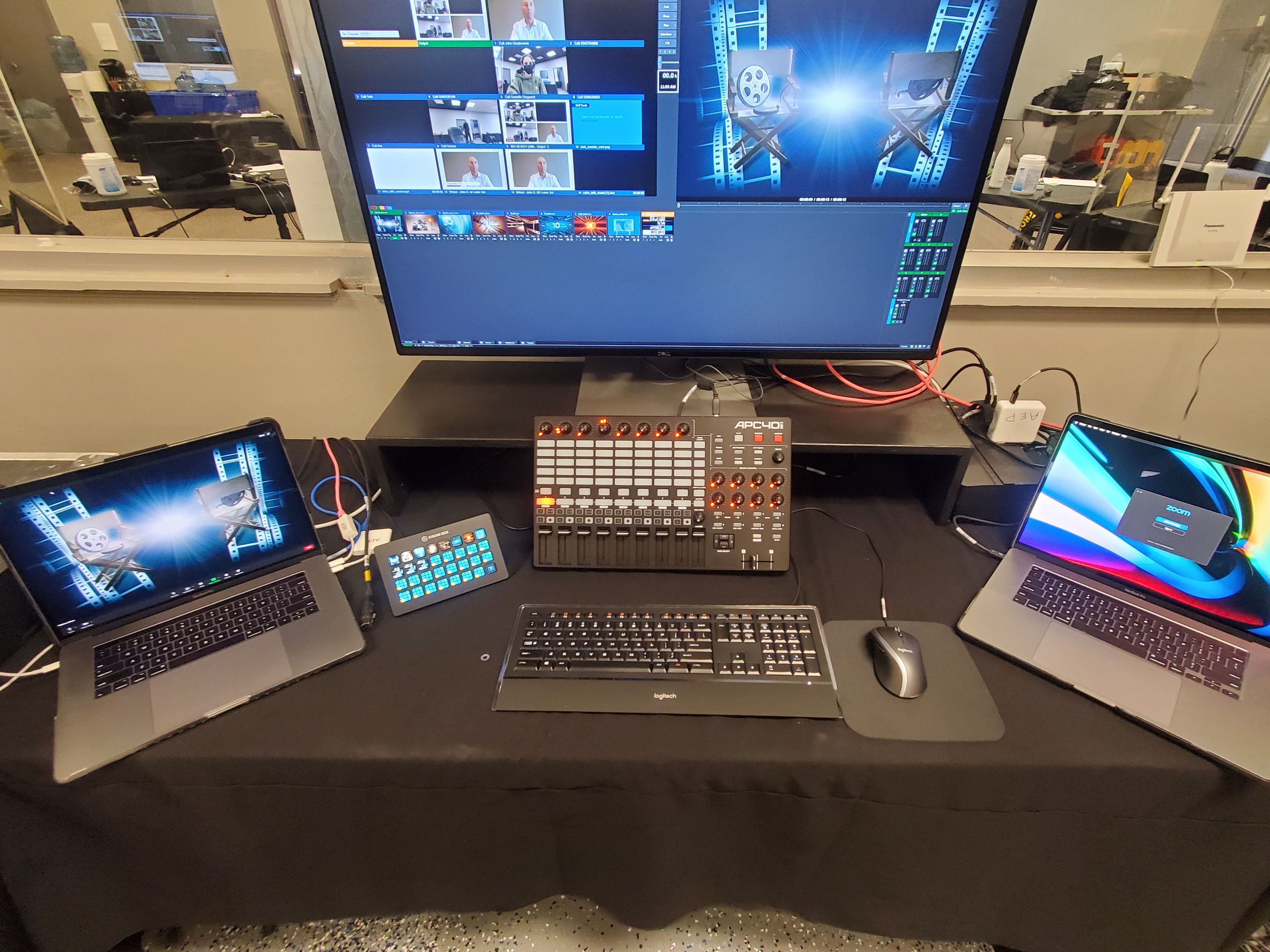 VIRTUAL / STREAMING EVENTS

The Future of Virtual Events! With restrictions on capacity at venues, we knew we needed to pivot to these changing times. Luckily we had been implementing live-streaming and virtual events for our corporate clients, so we were able to adapt for the private event sector.

Shown above is an example of one of the many studio setups we have that's ready to create your virtual event!

We can provide an array of virtual platforms to choose from. Whether it's Zoom, Livestream, Facebook Live, Youtube Live or our secure proprietary virtual platform, we've got a solution for you!

Backup for the Backup!
Just when you least expect it, the power fails and the lights go out....... What are ya gonna do???? We incorporate "UPS Battery Backup Systems" in all our studio setups and have "Generator Backup Power" for our studio to ensure that the show goes on!!

Give us your vision and we'll create it virtually.
Planning Planning Planning Pre-production meetings are the key to a successful event. Our team spends the time listening to your vision so that we can create an experience of a lifetime.

© 1996 - 2020 Ambassador Event Production

All Rights Reserved

Site design by: Ambassador Media Service